WE HAVE STOPPED TAKING DONATIONS AND OUR PROJECT IS COMPLETE, A FULL UPDATE ON WHAT WE ACHIEVED WILL BE AVAILABLE SOON
The people of Lombok and the Gili Islands need help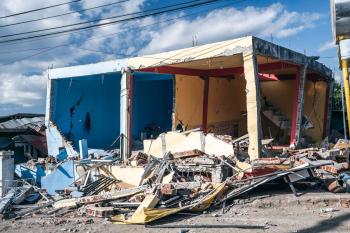 Following the devastating earthquakes in Lombok, that left over 400,000 people homeless, we have been overwhelmed by the generosity already shown by so many people to help provide initial aid. As a result of this, we are now contacting everyone we can to try to help raise desperately needed funding to rebuild some of the locals homes in Lombok and the Gilis.
It doesn't matter how small your donation, every little bit will help!  If you have already made a donation through another channel then we would like to thank you and hope that you will one day return to Lombok and the Gilis.
During the first few weeks after the earthquake it was inspiring to see the locals and westerners working together to help distribute much needed aid in North Lombok. Without all the donations and the help from these volunteers this would not have been possible. However, now that the government and other aid agencies are in place, our focus is moving to the clean-up and to providing shelter to the locals before the wet season gets under way.


Working together for the future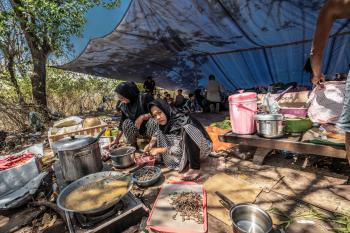 We are a company based in the Netherlands but have close ties with a few businesses in Lombok and the Gili Islands. These businesses employ over 150 local staff, most of which are based in North Lombok. The majority of these people and their immediate families have lost their homes, with many now living in extremely poor conditions.
We are therefore appealing for funds to help sponsor their homes.  All funds raised will be spent on building materials, with rebuilding to be done in a way that is both cost effective and built to be more resilient in the event of future earthquakes. The complete rebuilding process will be documented by Alfie Minnaar (photographer and social media at Manta Dive) and regularly posted on social media channels.
Most of the businesses in the Gilis are reopening in the coming weeks in an effort to help the local community return to a normal way of life.  But in order for everything to really get back to normal they also need a home to go to in Lombok.


How can you help?
Sponsor Lombok homes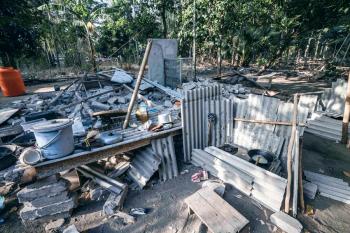 To maintain a level of accountability and to avoid unnecessarily high fees please see below:

1. For Sponsoring amounts less than € 350 (European bank account holders see point 2.) please pay through PayPal or with a debit or credit card.


2. For Sponsoring over € 350 please transfer to our Business bank account. European (EURO) bank account holders may also choose this option as there will be no fees involved. Please enter the message: Sponsor Lombok Homes

Company/Business Sponsors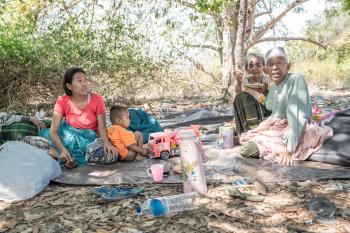 For any companies wishing to Sponsor a Lombok home we can provide the necessary documentation for your accounting purposes. We are working together with an Indonesian NGO to facilitate this. All company Sponsors will be mentioned in various social media postings that follow the progress of the rebuilding of homes. News items on various websites will also mention the companies sponsoring a Lombok home, displaying their company logo and links will be placed to their websites. Minimum company sponsorship is € 350.
If you would like to Sponsor a home please contact me directly: +31 614498773 or marcus@island-bookings.com

Angel Sponsors
Any individual or Company Sponsoring more than € 3000 will be invited to visit some of the villages in Lombok to see the rebuilding first-hand. During their visit, accommodation on the Gili Islands will be provided by the businesses we are working with (Manta Dive, Gili Teak, Gili Villas, Bale Sampan, Manta Dive Gili Air, The Waterfront Resort) and we will provide boat transport between Bali, Lombok and the Gilis (this is limited to 2 people per Angel Sponsor ). For more information I can be contacted by email or telephone, details at the bottom of this email.
Thank you
If you made it this far, thank you for taking the time and we hope you will visit Lombok and the Gili Islands soon.
Regards
Marcus Stevens 
Director
Island Bookings BV
The Netherlands
+31 614498773
marcus@island-bookings.com
For the latest updates please check our Facebook page